So I was talking to my Homeboi who manages
Talkofdc.com
website and It came to me,"Why not do a style post for men." It might help those that think Hugo boss is in because Wale said it in a song :/ with a side of smh. Oh also Note the Talkofdc boys are verrrry stylish and they really don't need this post. Anyways I'm doing this for the 23 and older crowd and those that are younger that want to be taken seriously by the ladies. Enjoy
For the More mature Grown and Sexy Urban gentleman
*TIE
*VEST
Look First Up for the sexy club, lounge ,bars and a DATE This look is muy hot!!
Look#1
The vest is hot right now. Also paired with the tie brings a certain "I'm about my business" feel and rolled up sleeves give a "but I can get down too" This is a way to cover any "grown man" weight you might have acquired(Hey ladies if we where push up bras let the men have this). Also make sure this is a fitted or your size button up/ dress shirt. #1 to big is horrible and this is not 03 and your not in the Jay-z "Girls,girls,girls" video and #2 to tight is not flattering "This look will also draw attention to your arms and chest which the ladies love to causally touch. You can also pair this look with a slim (NOT SKINNY!!!) fitting jean to make it more urban May I suggest Rock and Republic.
For work
There is the vest again. See how you can use it for either or. Helps the pockets as well as the body appearance as stated above. This look at the work place carries a certain "Steez/Swag/attitude". Notice the tie tuck in. Simple things like can make or break the look.
For Causal night and or date
Cardigans
you could also do this look for a bar lounge as well. Cardigans are not just for your grandpa fellas
Now my "Urban street Fellas"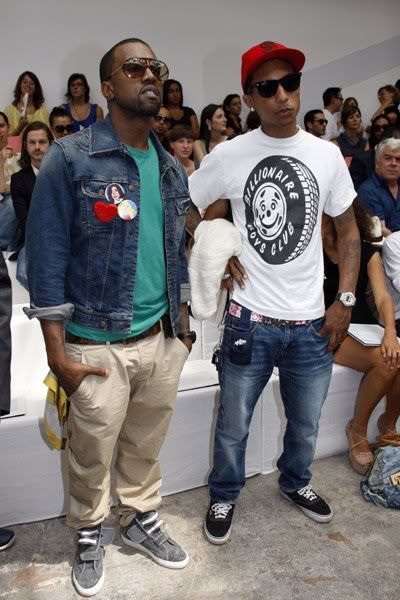 NOTE: Plaid works well as well just becareful to not look like a farmer. less and more now. NO MORE ICE OUT SKULL HEADS!!! leave that to 16 year olds...even though that is a dead style. Leave Black market and other "tattoo" shirts alone.
THIS BELOW IS WRONG LET IT DIE!!!
notice the difference from the above
You can combine both of these styles to make it work for you.I suggest matching your personality But these are some looks I prefer on men. Hopefully this helps. TTYL
M0