( All Images via Google Images)
Click The link Below not the Title to Read My Thoughts
As some as you that follow my twitter know. I feel some sort of way about the triangle pictured abo

ve.

This Story I am not ashamed hit closed to home for me. It has happened with m

e when I was younger with my

Ex (the one that helped me start blogging) . I am now older and had a similar situation very recently except I was on the other side and there was no relationship establish with either party. Dating now a days can get really tricky. I just feel if you have open and HONEST communication and make sure you respect things you don't like control your spastic emotions you can get into one.
She talks about how you look to the other woman to insecurities to be spiteful and post things to "Hurt" the other woman. At the end thats what it boiled down to with Rihanna and Karrueche (sp?). If you noticed Rih went hard posting pics and Karreuche sometimes reacted sometimes didn't. At the end of the day I have far more respect K than Rih. K never boasted and intentionally tweeted or Ig'd anything to be spiteful 1st. Even after rih admitted she loved her man on national tv and Released a song about" Nobodys Business ". K did nothing. It was only toward the end when media and Rih start posting pics did

she post these
In Chris' Shirt he posted a day before on IG
Sh

oot ,

Even after all the drama I cared about what things might have appeared like and made

conscious

decisions

not to post things. But it

strained

my heart with so much negativity I had

some slip ups.

It

takes a strong person to just ignore. So w

ith K

hav

ing to deal with this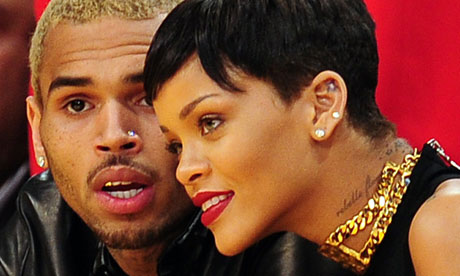 Oh yeah This
T

his too...
Oh and this started it...
Her two little pics

aren't

so bad lol.
Now, this is not to not place fault on the dude and Chris brown

.

Chris has admitted to the media and

I

am sure to K and Rih privately. That he was sorry that they he was the one to put them in the situation and wished he

could've

did something different ;but you see we as women turn on the other wome

n.

Hating them when sometimes we put more stress on ourself

because

of our insecurities.
This is a blogger I found and refound and refound again . She has had 3 different blogs. Take a look.
Also at the end of the day, If you choose to move foward and forgive remembering you can not get mad at anyone but your self (and the dude) for going back to a situation and it happening again. You just have to make sure you don't go looking for th

e Mess up.
Go ahead read that link.
Has anyone of you experienced this ? Write below or Email me your story. Dayofmajor@gmail.com.
New post tomorrow stay tuned....